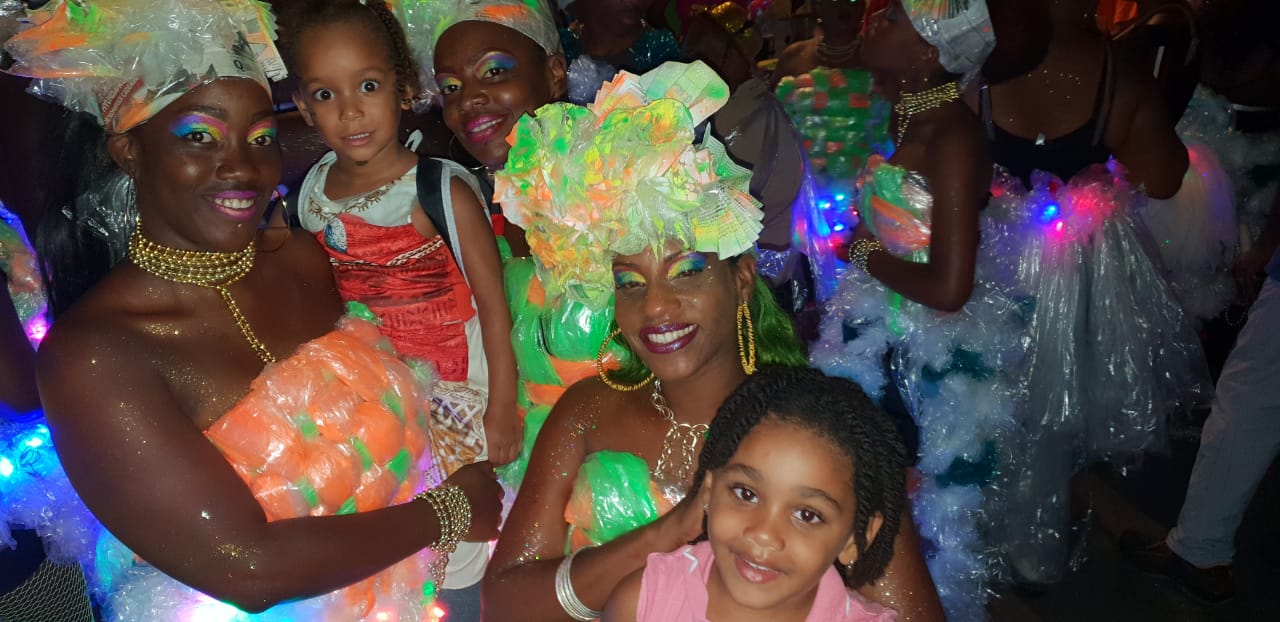 Synonymous with release, showing off our best costumes, reviewing our costumes of yesteryear during the parades of Fort-de-France, Du Sud, Lamentin… Parade du Nord, and Parade du Sud au François for this 2020 edition Multicolored parades…
Election of our queens from each commune: Queen Mother, Queen, Mini-Queen.
During the empties: The groups on foot, the floats, the Bwadjak, the carnivalists… All will compete in imagination in the texts of their songs, in the theme of their disguises, in the tunning of their bwadjak… Determined to have a great carnival for the 2020 edition!
Do you know the djab wouj (Red Devils) of mardi gras or the neg gwo siwo (Carnival makers coated with battery syrup)? And the men of clay, are they real living statues?
As for Vaval, it's a surprise every year. Only thing guaranteed: He will surf the news!
Will you be intoxicated by the festive atmosphere, the drive to run the video, the pleasure of eyes in front of the different costumes of our proud carnivalists ?! The Carnival in Martinique is alive: on parade, on video, or in the evening!
Fat Sunday: No theme, everyone lives their carnival according to their desires.
Festivities in 4 days:
Fat Monday: Burlesque Wedding
Mardi Gras: All in red to accompany our Djab wouj!
Ash Wednesday: In Black and White, let's cry! Thank you Vaval, see you next year.
More information on the website of the Martinique Tourism Committee of Martinique
With a dedicated program in the city of François hosting this 2020 parade south Info page Facebook of the city of Francis -Francois-three-go-has-not-miss?
Were you hesitating ?! So Happy Carnival 2020!
Share this with your friends !